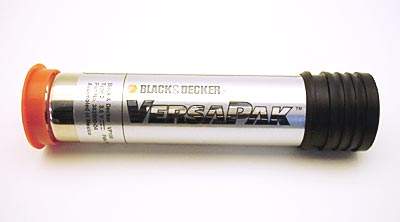 Black & Decker 151995-02
VersaPak Battery - 151995-02
Rechargeable VersaPak Battery (Non-Genuine) also known as p/n 383900-04 to be found on battery pack.
Ask us a question
Q&A's
Question & answer's...
There has been no questions asked about this product. Ask new questions in the form below
Can't find the question you're looking for?
Ask your own using the form below.
Other parts that fit your Black & Decker VP331 DUSTBUSTER