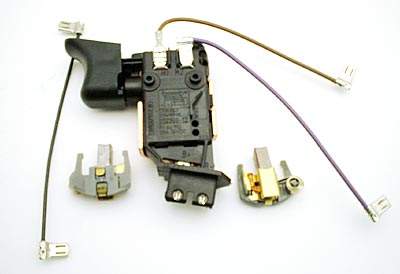 DeWalt 368832-06
SA Switch Service - 368832-06
Trigger switch for cordless drills (care must be taken when fitting as it is static sensitive).
Ask us a question
Q&A's
Question & answer's...
There has been no questions asked about this product. Ask new questions in the form below
Can't find the question you're looking for?
Ask your own using the form below.